Instructor greet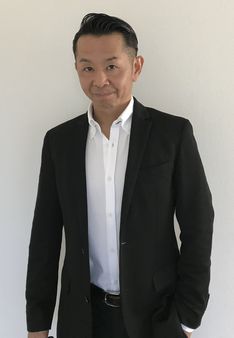 Thank you for visiting our web site. I'm Toshimitsu Oiwa , a driving instructor for four-wheel vehicle and motorcycle . I had been teaching at
Koyama driving school
for 5 years and taught over 24,000 students so far.
What did I most were lesson for both foreigner and Japanese. Regular vehicle, Motorcycle,
VIP instruction of rules of the road.
"Clients should have a fun and comfortable with the lesson "is our policy. Instructor is well-
mannered and kind so you will see the differences from other driving school.
For satisfaction ・・・
All clients will learn the dangerous prediction, scene judgement, the characteristic of the car and circumstantial judgement. We want clients to spend wonderful driving lesson and special fun.
Tokyo public safety commition Instructor license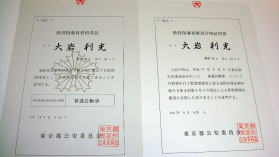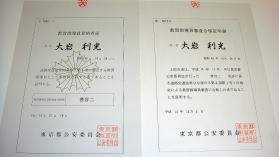 (Regular vehicle instructor license No, 7297) (Regular motorcycle instructor license No, 7,860)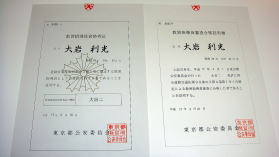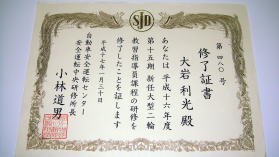 (Large motorcyle instructor license No,8438)        The 480th [ diploma ]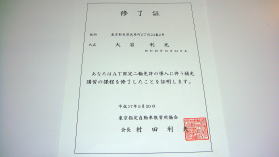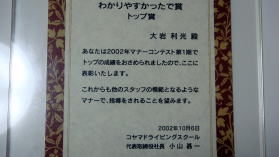 These are my own instruction instructor qualification of Tokyo public safety commission .
Double oo Drive complies with following police upon dealing with your personal information.